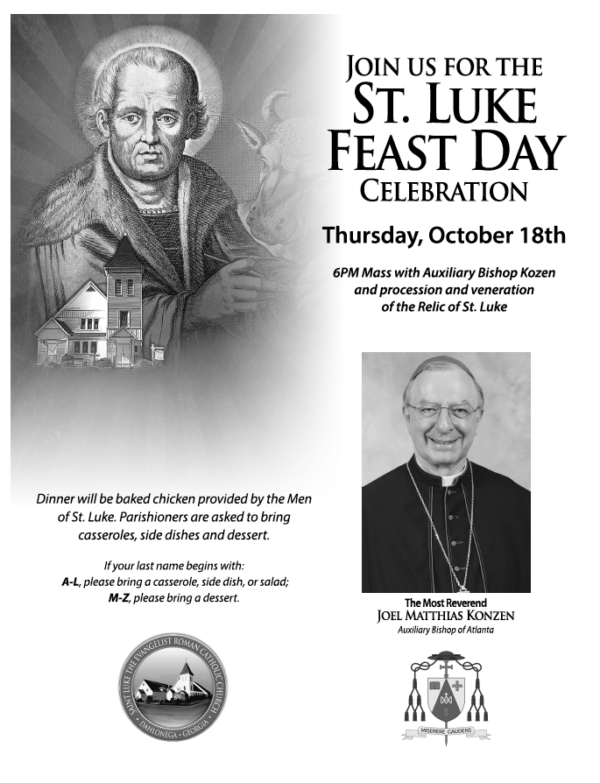 On Thursday, October 18th we will have a 6pm Mass with
Auxiliary Bishop Konzen with a procession and veneration
of the relic of St. Luke.
Following Mass, we will have a celebration dinner with baked chicken provided by the Men of St. Luke. Parishioners are asked to bring casseroles, side dishes and desserts. If your last name begins with A-L,
please bring a casserole, side dish or salad; M-Z, please bring a dessert.