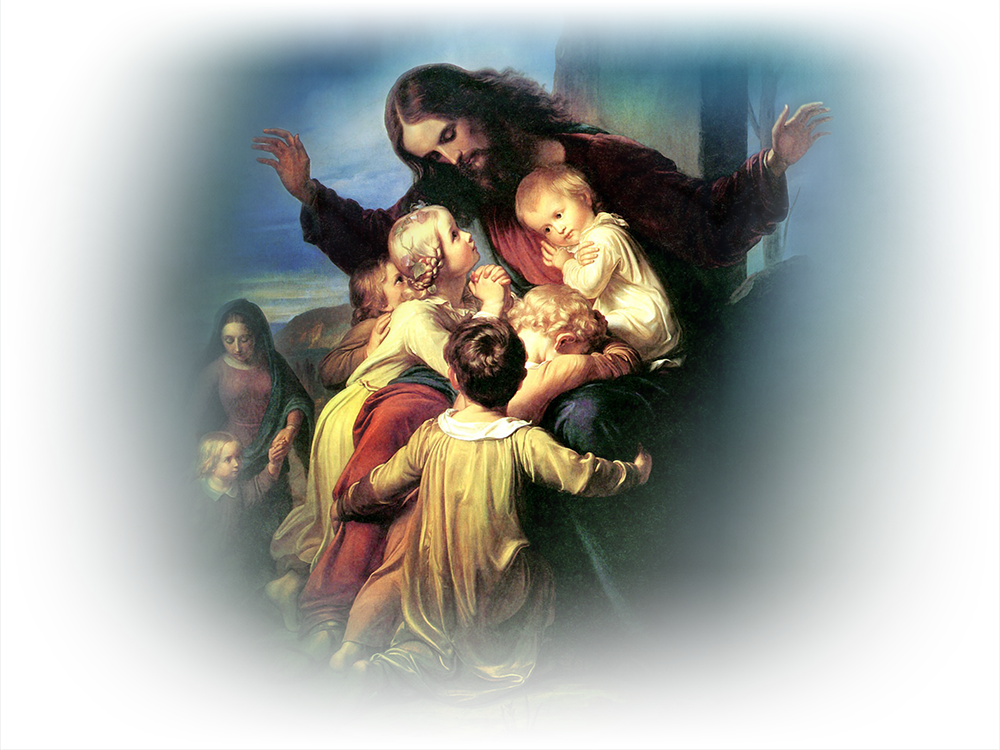 Parish School of Religion (PSR) 2022-2023
Dear Families of St. Luke's:
We hear the words "domestic church" often in conversations about our Catholic faith. But we may wonder, "What is the domestic church?"
The Catechism of the Catholic Church states in paragraph #1666: "The Christian home is the place where children receive the first proclamation of the faith. For this reason the family home is rightly called 'the domestic church,' a community of grace and prayer, a school of human virtues and of Christian charity."
In this 2022-2023 school year, our Parish School of Religion will dive deeper into the meaning and understanding of this concept of "the domestic church"  by offering:
*   Weekly classes offered by grade-level on Sunday mornings during normal class time (9:15 – 10:30 am) for Pre-K through adults
*   Special monthly Parent Sessions during class time designed to educate and equip us to be the witnesses to the faith that our children need us to be
Following this model, we remain committed to our mission statement of many years: "The Catechism of the Catholic Church states, 'Through the grace of the sacrament of marriage, parents receive the responsibility and privilege of evangelizing their children (2225).'  It is the mission and purpose of the PSR program to serve the parishioners of St. Luke by assisting and empowering parents in carrying out this awesome responsibility.  The work of the staff and volunteers of St. Luke's PSR is to assist you, not replace you."
Registration is now open! In an effort to streamline the process, we are offering 2 different modes of registration based on your preferred payment method:
Online (payment via debit or credit)
Step #1
  1.  Go to www.stlukercc.org (after Aug. 1st )
2.  Click on the window for PSR Registration
3.  Fill in the requested info
4.  Make payment through Online Giving
5.  Receive your email confirmation that Step #1 is complete!
Step #2
1.  Bring your child to the first day of class on Sunday, September 18th
2.  Come to the registration table and sign required forms for the Archdiocese:
a.  Assumption of Risk Relating to Covid-19
b.  VIRTUS – Children Safe Environment Training
c.  ArchATL Annual Medical Release
d.  ArchATL Annual Media Release
In-Person (payment via cash, check, payment plan, or scholarship request)
  1.  Go by the St. Luke Parish Office during office hours (Monday through Wednesday, 9 a.m. until 2 p.m.)
2.  Fill out the registration packet
3.  Make payment by cash or check
4.  You have completed steps #1 & #2 
Please let me know of any questions you may have.
In Christ,
Kelley Peffer
Director of Religious Education