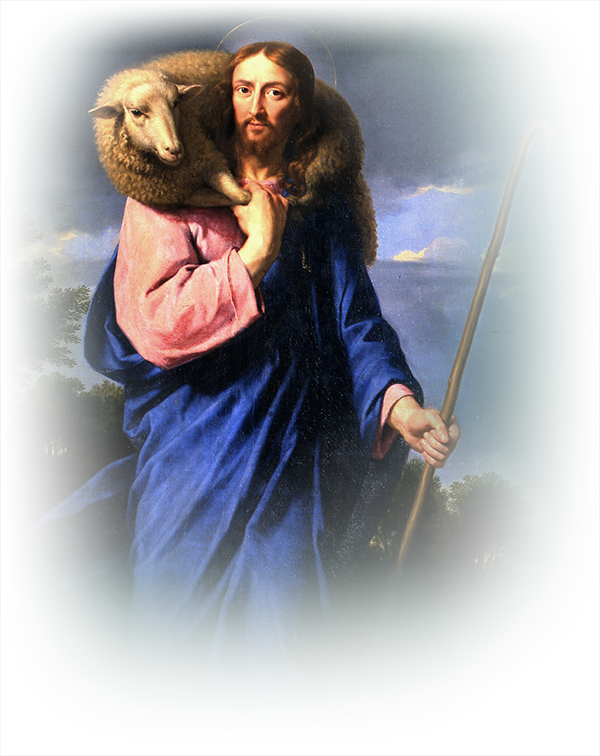 What Makes the Catechesis of the Good Shepherd so special?
Not a classroom, but an atrium: The name "atrium" comes from the space in the ancient basilica which lay between the street and the inner sanctum of the church. It was in this place that the faithful prepared themselves, both physically and spiritually, to enter the Church and to participate in the liturgy.
The catechist and the child are both "co-hearers" of the Word of God: It is the Holy Spirit, present in God's Word, who engages the child in a personal dialogue and is, thus, the true Teacher. The catechist directs the activity of the child in an individual manner.
Grace and courtesy Lessons: In the beginning, the catechist demonstrates the "how-to's" of social interaction. They are shown simple movements like how to move around the atrium, how to sit, how to carry things, how to put things away, and so forth.
Practical Life Materials: Through these lessons, the children are introduced to the materials in the atrium and are shown how to do simple tasks involving the care of self and the environment.
Materials are not toys: They are a guide to the spontaneous work of the child, leading to repetition and concentration. These are meant to encourage meditation and lead to prayer.
Mastery of one's own body: Learning to master one's own body is important for the young child in gaining confidence as well as the ability to concentrate. This is tied into the capacity for prayer, which involves being peaceful or at rest within oneself in order to focus on and listen to God.
Brief History:
1954: Began in Rome by Sofia Cavaletti (a Hebrew Scripture scholar) and Gianna Gobbi (a Montessorian)
1975: First training held in the U.S.
2014: St. Luke's Level 1 atrium begins
2018: St. Luke's Level 2 atrium begins
St. Luke's Catechesis of the Good Shepherd
We offer a Level 1 atrium which is equipped to catechize children from 3 – 6 years of age
Requirements for Level 1:
Must be at least 3 years old by Sept. 1st of current school year
Must be potty-trained
Must be at or below Kindergarten grade level
Registration begins in August with the rest of our PSR program
Children will be admitted on a first-come, first-serve basis
Classes meet 9:15 – 10:30 AM on Sunday mornings
"The Catechesis of the Good Shepherd is an amazing approach to a contemplative catechesis for children, as developed through the work of Sofia Cavalletti and Gianna Gobbi. "CGS" is more than a catechesis for children. I believe that it is one of the new renewal movements for the Church, given to us by the Lord… allowing us a new way to receive and experience the gifts of the Lord through a contemplative listening of the Word and an active participation in the Sacraments of His Presence. I was introduced to this work while pastor at Saint John Neumann (in Lilburn, GA) and it has affected my own spirituality in a powerful way. Please allow me this personal request… to come and see how the Catechesis of the Good Shepherd may be a blessing in the lives of your people… the children and the teens and the adults of your parish community."