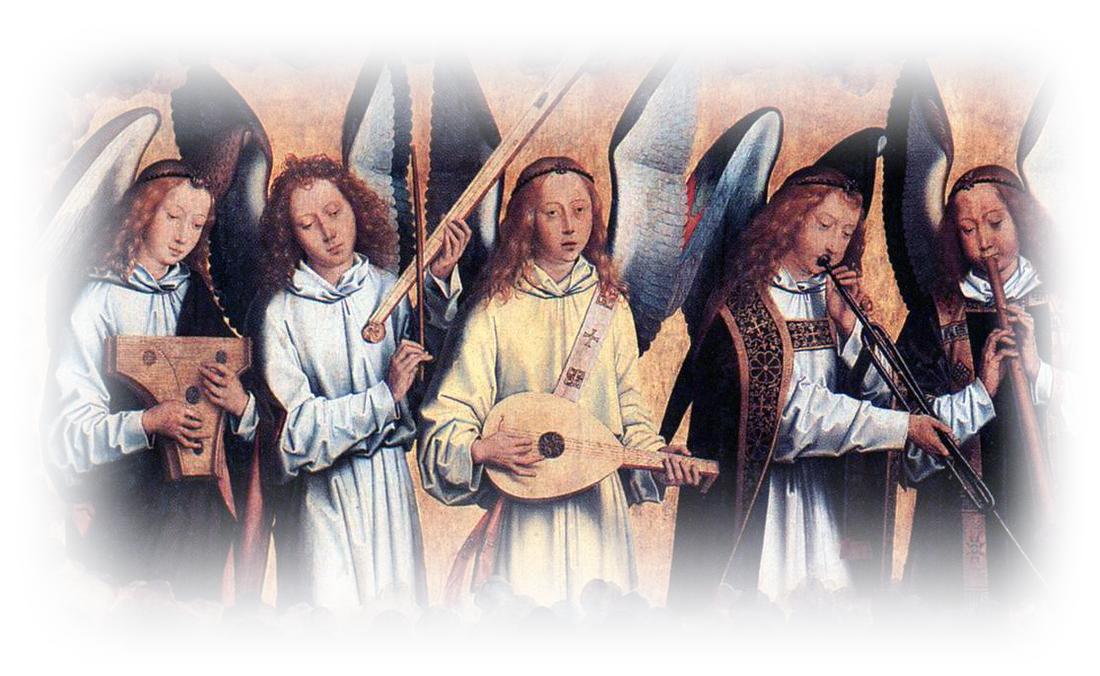 "Let everything that has breath, Praise the Lord!  Psalm 150
God commands us to "Let the word of Christ dwell in you richly, teaching and admonishing one another in all wisdom, singing psalms and hymns and spiritual songs, with thankfulness in your hearts to God" (Col. 3:16). We are exhorted to "Sing to Him, sing praises to him; tell of all his wondrous works" (Ps. 105:2).
Congregational praise is the outpouring of love and thanksgiving to God by those who are redeemed and kept by God. Therefore, do not be silent, but sing aloud of God's glorious nature and wondrous works. Lift up your voice and sing with enthusiasm. He is worthy of our praise!  How beautiful it is to have a choir support the singing of the people, to enable them to give fully of their heart and voice in praise. Prayerfully consider bringing your presence and voice to help us support and lead the assembly.
I pray that God is calling you to help us build and grow and excellent ministry of music.  Many of you are familiar with the carol "In the Bleak Mid-Winter" with a tune by Gustav Holst, and the beautiful text by Christina Rosetti. The last verse says:
"What can I give Him, Poor as I am?
If I were a shepherd, I would bring a lamb;
If I were a wise man, I would do my part;
Yet, what can I give Him,
Give my heart."
May we all bring our heart and gifts to raise God's song to the heavenly spheres.
Nancy M. Smith
Director of Music/Organist
THE CHOIR OF ST. LUKE
youth and adults of any age
Sings for the 10:45 a.m. Mass, for other Holy Days, and an Advent Concert in December
Rehearsals are at 9:30 a.m. on Sunday morning, in the Choir Room in the lower level of the Parish Center.
Our repertoire will be selected to pair with the readings of each Holy Day, and will span from Gregorian Chant,
Sacred Classical, Baroque and Contemporary Octavos.
Our attire for Mass is black and white until we acquire albs. Please email [email protected] for more information. All are welcome.
THE EVANGELINE SINGERS WOMEN'S CHOIR
teen-adults of any age from Dahlonega and surrounding communities
Sings for 5 p.m. Mass occasionally, for community events, concerts and seasonal programs for other churches and assisted living facilities, also Celtic Vespers Concert
Rehearsals are at 10 A.M. Thursday in the Choir Room in the lower level of the Parish Center. Repertoire spans the spectrum of Sacred Music from Gregorian to Medieval to Contemporary settings of the Mass. Broadway music and lighter selections are prepared for community events and Christmas programs. Please email [email protected] for more information. All women are welcome. We also go out for lunch once a month.
RENAISSANCE MEN OF ST. LUKE SCHOLA
Men of any age are welcome. 

Rehearsals are Sunday at 12 Noon after the 10:45 Mass in the choir room in the lower level of the Parish Center. This group would sing for a Mass once a month, provide programs for the ministries of the church, as well as singing in concerts to be shared with the community. Rehearsal day and time to be announced soon. Watch the bulletin and web page for updates. Please email [email protected] to sign up and get more information!
CANTOR MINISTRY
For those called to lead God's people in song
5 p.m. Vigil Mass, 8 a.m. and 10:45 a.m. with the choir.

Appointments can be made with Nancy to audition. It is required that Cantors rehearse with our Choir of St. Luke as often as possible.
We are currently using the Respond and Acclaim resource for cantors.  [email protected].
RESURRECTION CHOIR
for those of any age who would like to sing for Funeral Masses.

It is a comfort to the bereaved to have lovely music led by giving hearts, offering peace and prayer. Please email Nancy if you are interested in providing this ministry. [email protected].
SIMPLY SERAPHIC SINGERS CHILDREN'S CHOIR
will begin rehearsals for all children K-5th Grade in September.

Watch the bulletin for more information. Sign-up for this choir begins July 10.  Registration form will be available in the Parish Hall or the Parish Office.
SCHOLARSHIP FOR UNIVERSITY OF NORTH GEORGIA STUDENTS


A $600 Scholarship is available to a vocal student who would be required to Cantor for 12 Masses, and rehearse with the Choir of St. Luke on Sunday mornings at 9:45 a.m.
The Scholarship will be awarded for Fall/Winter (Late August-early December) and for Winter/Spring (January-May).
Please contact Father Matt Dalrymple at E-mail Fr. Matt or Nancy Smith E-mail Nancy.
INSTRUMENTALISTS
Praise the Lord with the harp and lyre, the horn and timbrel! (Psalm 150 excerpt)
Instrumentalists who are comfortable with their instrument and working to attain excellence are welcome to play preludes, embelish our choir anthems, be included in special Masses, concerts and programs. Please contact Nancy at [email protected]