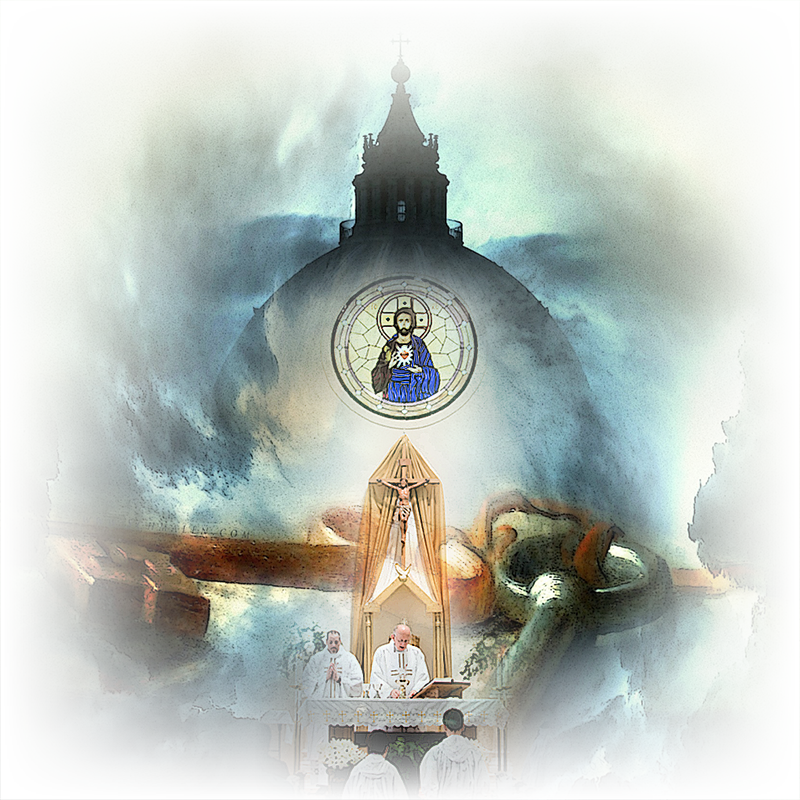 Overview
The Catechism of the Catholic Church states that "Education in the faith by the parents should begin in the child's earliest years…Parents have the mission of teaching their children to pray and to discover their vocation as children of God. The parish is the Eucharistic community and the heart of the liturgical life of Christian families; it is a privileged place for the catechesis of children and parents" (See CCC 2226).
The Catechism indicates here that parents really have the primary role in educating their children.  The parish exists, however, to support parents in fulfilling this duty.  In an effort to do this effectively, our parish school of religion offers a number of different programs for our children.  On Sunday mornings we hold our religious education classes for children in grades K-8 as well as our Life Teen program for 9th-12th graders.  We also offer a bi-weekly teen bible study and a middle school program on the 1st and 3rd Wednesday evenings of the month.  The teen program also holds retreats, service projects, and various social outings.
Finally, St. Luke's also offers a variety of excellent educational programs for the adults of our parish including a Sunday morning video series for adults, and our Wednesday evening Dinner & Doctrine series lead by a number of excellent speakers.  We have a variety of other group bible studies and book studies, as well, led by parishioners.  These programs are an especially helpful way for parents to be able to reinforce the material that their children are learning in their classes.